Greenhouse Polycarbonate Hollow Sheet:
Standard Specifications of Polycarbonate Sheet

Item

Greenhouse Polycarbonate Hollow Sheet

Material

100% virgin polycarbonate material or customized

Color

Clear(Transparent), White, Blue, Semi-Transparent or customized

Regular Width

930mm

Regular Length

2.4m/5.8m/6m/11.8m/12m or customized

Thickness

10mm

Surface

Anti-fogging, UV protection, Heat resistance, embossed, frosted

UV Thickness

50 micron, Franco

Anti-drip

Customized

Light Transmission

80%-92%

Use Temperature Range

-40 ℃--120 ℃

Retardant Standard

Grade B1 (GB Standard)

Place of Origin

Foshan, Guangdong, China

Certification

ISO 9001:2008

Technology

Grade B1(GB Standard)

Sample

Free sample could send you to test
Technical Features of Polycarbonate Sheet:
Anti-corrosion: It is known as "unbreakable glass" and resists chemical corrosion and its life span is over 3 times longer than zinc panels.
Impact Resistance: The impact strength is 250-300 times that of ordinary glass, 30 times that of acrylic glass of the same thickness, and no cracks when falling from two meters with a 3kg hammer.
Weather Resistance: The UV agent mixing in the sheets can truly resist the damage of ultraviolet ray, make the board not yellow, not aging
Flame Resistance: PC sheet flame resistance can be achieved Grade B1 level according to national GB8625-88 test, and no toxic gases are produced when burning, self-extinguishing after leaving the fire.
Sound Insulation: When it rains, the noise is more than 30db lower than the metal roofing.
Light Transmission: 1.The rate is up to 89%, comparable to glass. 2. Light loss rate of plates of various materials after ten years: PC sheet-6%; PVC sheet-15%~20%; Glass fiber-12%~20%.
Light Weight: With density of 1.20g/cm³, it is easy to handle and drill; and convenient for construction and procession.
UV Protection:PC sheet surface is free to add UV coating, it will not yellow, fog, poor light transmission, etc.
Energy Saving: Summer cool, winter insulation, PC sheet heat insulation effect is 7%-25% higher than equivalent glass, PC sheet insulation up to 49%. Therefore it is greatly reducing heat loss.
Product Application:
1.Roofing skylight for office building, department store, hotel, stadium, school
2.Soundproof shields on express ways
3.LED diffused, advertising lamp boxes, sign board and telephone booths
4.Anti-riot shield, bullet resistant material, Bank ATMs.
5.Agricultural greenhouses, zoos, botanical gardens.
6.Swimming Pools roofing/cover/sheet
7.Lighting for corridors, balcony, passages and subway entries, walkways.
8.Walls, roofs, windows, screens, shower enclosure.
9.Instrument and machine windscreen.
Feature
1. Long life & No fading
able character, and flammable character reach A grade to avoid fire.
2. Excellent Anti-corrosive character
The synthetic resin tile is coated with ASA material which can not be corroded by rains and snow, and resist the corrosion from acid, alkali and salt.
3. Waterproof
The resin material is compact and doesn't absorb water, its waterproof character is much better than earth tile, concrete tile and glass tile.
4.No deformation
The geometry dimension doesn't change even the outside temperature change greatly.
5. Light weight & Beauty
Synthetic resin tile belong to light weight material, thus reduce the load of buildings effectively, and increase the security, easy for fitting and transportation, lower the cost and improve the grade of quakeproof.
6. Self cleaning
It doesn't absorb dust, once washed by rain water, it would be clean as new
7. Easy installation
Large single area increase the installation efficiency, simple workmanship and complete accessory parts make the installation easy and quick
Thailand primary school project
Warehouses ,Plant houses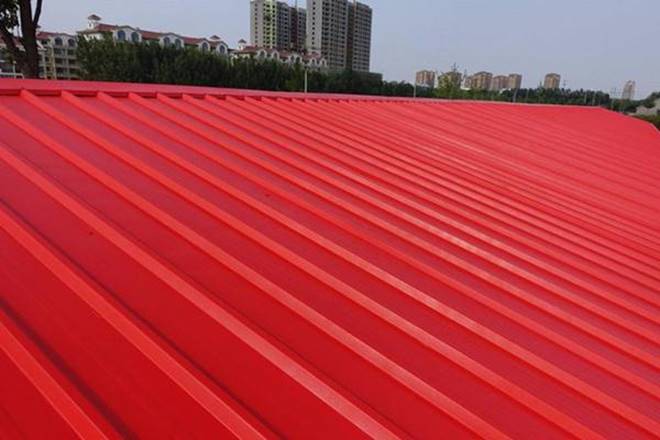 Balconies, Workshop