Heat Insulation / Sound-proof / Waterproof / Durable / 1.2 Meters Purlin distance
SPECIFICATION
PVC corrugated roofing sheets
1.Heat Insulation,sound insulation
2.15 years guaranteed
3.10mm
4. Best for roofing
Feature:
Excellent weather resistance and color stability, long life span up to 20 years and 10 years free from color fading.
Decorative ability: Bring the roof fantastic wavy look and multi-dimensional effect.
Good load-carrying ability and anti-impact resistance: The test show no crack happened after 1 kg steel ball drop from 3 meters on sheet.
Excellent corrosion resistance: Free from corrosion of varoius chemical substances such as acid, alkali and salt.
Heat insulation: The coefficient of heat conductivity is 0.325W/M.K, which is 1/310 of clay tile and 1/5 of cement tile, it can reduce cooling costs in your home or office.
Good fireproofing performance: According to GB8624-2006 fireproofing ≥class B.
Excellent waterproof performance: No water absorb and seep.
Green and environment friendly: Don't contain asbestos and any redioactive element, can be recycled.
Easy to install: 960mm effective width and customized length ensure fast installation.
Self-cleaning performance: It don't absorb dust and very easy clean by rain.
Application
High-grade plants, steel factories, warehouses, farm market, market access, sheds and other high-end roofing materials. Especially in corrosive chemical plants, smelters, ceramic plants, soy sauce factory, chemical plants, printing and dyeing plant, organic solvent factory, acid, alkali and other corrosive plant.
Our heart-to-heart service:
1.Reply your enquiry within 12 hours.
2.Best quality with competitive price.
3.Various style & colors for you choose.
4.All goods will be check by QC before delivery.
5.Professional manufacturer and exporter.
6.Direct manufactory supply with stable quantity & reliable quality
FAQ:
1.Are your manufacturer or trader?
Yes, we are real manufacturer, if you need other special product, we will do our best to help you, so we can build a long-term business relationship.
2. Can I order the product with special size?
Of course you can, also we will produce the products according to your detail requests.
3. Why we are your best choice?
We have direct factory and many years of export experience, and offer the best price with.high quality product, timely delivery, also have good after-sales service, therefore with good reputation on boards and with many clients have good long-term business relationship.
4. What is your trade term?
Payment: T/T 30% in advance, balance before shipment. Production Lead Time: Within 7 working days after 30% deposit Shipping Methods: small order will be sent by express,big order will be sent by sea.
Feature
1. Long life & No fading
able character, and flammable character reach A grade to avoid fire.
2. Excellent Anti-corrosive character
The synthetic resin tile is coated with ASA material which can not be corroded by rains and snow, and resist the corrosion from acid, alkali and salt.
3. Waterproof
The resin material is compact and doesn't absorb water, its waterproof character is much better than earth tile, concrete tile and glass tile.
4.No deformation
The geometry dimension doesn't change even the outside temperature change greatly.
5. Light weight & Beauty
Synthetic resin tile belong to light weight material, thus reduce the load of buildings effectively, and increase the security, easy for fitting and transportation, lower the cost and improve the grade of quakeproof.
6. Self cleaning
It doesn't absorb dust, once washed by rain water, it would be clean as new
7. Easy installation
Large single area increase the installation efficiency, simple workmanship and complete accessory parts make the installation easy and quick
Thailand primary school project
Warehouses ,Plant houses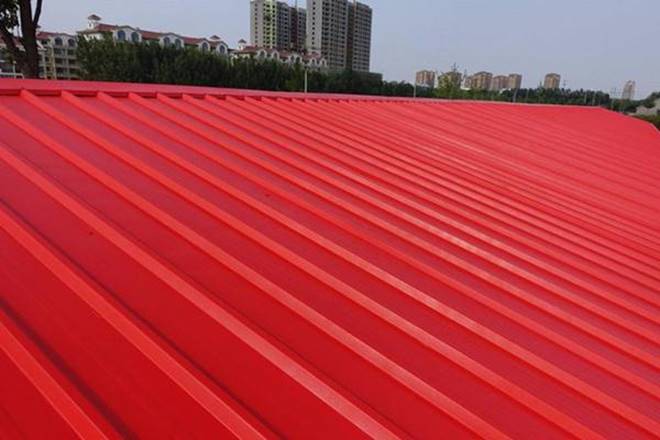 Balconies, Workshop