Translucent Corrugated Skylight House:
Profile Drawing
Description Details

Coverage Material

Translucent Corrugated Skylight House

Reinforced glass fiber Material

fiberglass T984,content 28%-30%

Light transmittance

90%(translucent)78%(light blue)65%(light white)

Temperature tolerance limits

-60℃ to +120℃

Anti-ultraviolet rate

Above98%

Warranty

10-15 years

Type

Flat/Trapezoid/Round wave

Length

Customized(according to container)

Width

Less than 1500mm

Thickness(mm)

0.6

0.8

1.0

1.2

1.5

2

2.2

2.5

3

Weight(KG/SQM)

0.84

1.12

1.4

1.68

2.1

2.8

3.08

3.5

4.2

Application

Greenhouse,roof of factory,farm,wall lighting,station,shed,and so on

Fire proof rate

Class A / Class B / Class C according to GB
Profile Drawing
Advantages
Heat Insulation
Sound Insulation
Corrosive Resistance
75% Light Transmission
Low Reaction To Chemical
Light Weight
Beautiful Appearance
Easy Installation
Loading Detail:
FAQ:
Q: Are you trading company or manufacturer ?
A: We are factory. Certainly if you need other special product, we will do our best to help you, so we can build a long-term business relationship.
Q: Can I order the product with special size?
A: Of course you can, also we will produce the products according to your detail requests.
Q: How many years experience do you have in this industry ?
A: Our factory was established in 2005, thanks for 15 years old development, our design and production team became stronger and stronger.By now we have became the first large scale enterprise on this field.
Q: Why we are your best choice?
A: We have direct factory and many years of export experience, and offer the best price with high quality product, timely delivery, also have good after-sales service, therefore with good reputation on boards and with many clients have good long-term business relationship.
Feature
1. Long life & No fading
able character, and flammable character reach A grade to avoid fire.
2. Excellent Anti-corrosive character
The synthetic resin tile is coated with ASA material which can not be corroded by rains and snow, and resist the corrosion from acid, alkali and salt.
3. Waterproof
The resin material is compact and doesn't absorb water, its waterproof character is much better than earth tile, concrete tile and glass tile.
4.No deformation
The geometry dimension doesn't change even the outside temperature change greatly.
5. Light weight & Beauty
Synthetic resin tile belong to light weight material, thus reduce the load of buildings effectively, and increase the security, easy for fitting and transportation, lower the cost and improve the grade of quakeproof.
6. Self cleaning
It doesn't absorb dust, once washed by rain water, it would be clean as new
7. Easy installation
Large single area increase the installation efficiency, simple workmanship and complete accessory parts make the installation easy and quick.
Thailand primary school project
Warehouses ,Plant houses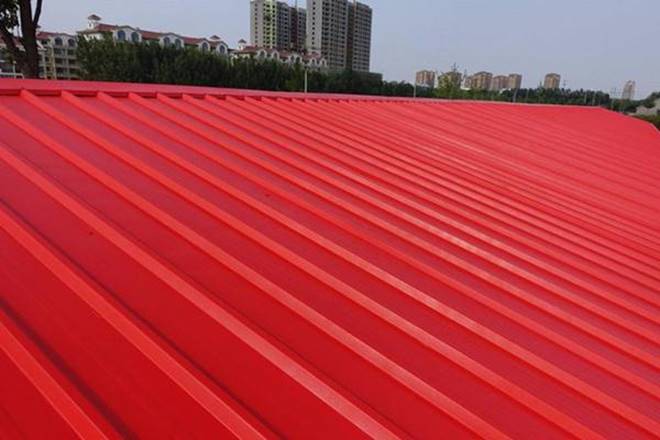 Balconies, Workshop